This lockout has got us all discombobulated.
Our minds just aren't functioning the way they should in October.
We should be spending our evenings watching ridiculous amounts of hockey [courtesy of NHL Center Ice] and blogging incessantly.
Instead, we are forced to do things like laundry.  Cleaning the bathroom. Reorganizing our closets.  Macrame. Baking cakes.
Okay so maybe baking cakes isn't all that bad.  (But it is bad when you are so depressed by the lack of hockey that wind up eating half of it in one sitting.)  Hashtag – FatKid.
Another horrible side effect of the lockout is that it is really hard for us to pick new Foxy Friday honorees each week.  When you can't see all the new young faces and their FF potential, it's like wicked hard.
But that is where the Foxy Friday Flashback comes in to save the day.
And who better to save the day than Trevor Linden.
Seriously, we should give it to him just for his hair alone.  Look at it, people.
Perfection.
But TL isn't getting inducted into the Phi Phi Phi just for his coif alone.
Linden was the #2 overall pick in the 1988 NHL Entry Draft. #1 pick was Mike Modano.
He's got a sweet ride.
Over his 20-year NHL career, he played in 1,382 games, scored 375 goals, had 492 assists, and 119 power play goals.  And a few bumps and bruises.
When he retired twenty years to the day that he was drafted, he retired as one of the most beloved and well respected athletes in Vancouver and the entire NHL.
He founded the Trevor Linden Foundation to raise money for local charities and makes frequent appearances at the British Columbia Children's Hospital and Canuck Place, a hospice for terminally ill children.
He's been named to both the Order of British Columbia and the Order of Canada.  What's next? Sir Trevor Linden?
He's way into cycling.  You can tell because of those super tight bike shorts.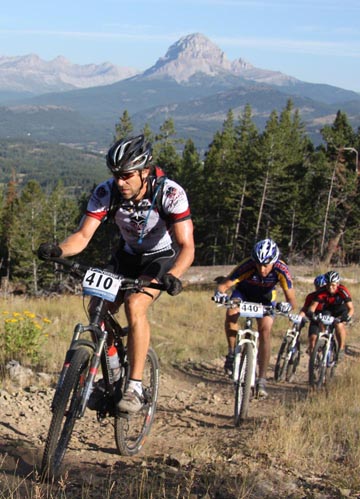 Girls always make passes at boys in good glasses.
But besides all of these things, Trevor Linden is just a class act of a guy.
Here's an interesting fact that you might like to know –  Linden was the player rep to the NHLPA, and was later elected as president of the NHLPA in June 1998.  He was actively involved in negotiations with the NHL and Gary Bettman on the CBA that ended the 2004-05 lockout.
Are you thinking what we're thinking?
Is it time to get Trevor Linden out there to work his silver-fox hockey man magic on this current lockout?
Help.
Follow #16 on the twitter at @Trevor_Linden  
Tags:
Foxy Friday
,
Trevor Linden
,
Vancouver Canucks